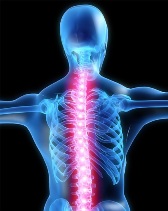 We are a chiropractic office located in Des Moines, IA and we are very confident that our chiropractors are the best in the entire Central Iowa area, and beyond! As your personal chiropractor, we will discuss your current issues and concerns as well as explain exactly how we will be able to help you.
At the DSM chiro center, we treat the entire person, not just their symptoms. There is a huge myth that chiropractic services only help back and neck pain, which is a complete misunderstanding. Chiropractic care relieves much more than just back and neck pain, it is successful in treating several other conditions/symptoms as well. These include headaches, shoulder pain, muscle pain, joint pain, stress, insomnia and many more.
There are numerous benefits to chiropractic treatment that can help you enjoy the quality of life that you truly deserve!
Our main purpose is to help lead families and individuals to optimal wellness with quality chiropractic care, therapy, nutritional supplements, and ongoing health education. When evaluating and treating patients our professional chiropractors take a holistic approach, which includes identifying and correcting the causes of your ailment.
We have a chiropractic specialty approach that is very natural, safe, and extremely effective for many ailments and conditions. We are highly committed and dedicated to not only getting you out of pain, but to correcting the root cause of your problems. Pain can be a good indicator of problems but sometimes it's not. We focus on the whole body to provide full service health and wellness care.
Call your Des Moines chiropractor right now at 515-978-8087 and let us get you feeling better today! You won't find a better chiropractor in Des Moines or surrounding areas! Remember to mention the "DSM Post" for discounted service on your first visit.