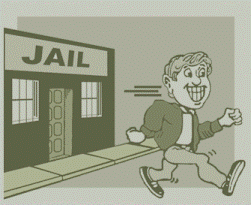 Des Moines Bail Bonds
We are a well-known and trusted bail bonds company in Des Moines, Iowa. Our bail bondsman have a solid reputation for being trustworthy and very professional. We understand that sometimes even the best of people can find themselves in a bad situation. So we do everything we can to ensure your bail bonds service is as quick and painless as possible. We are fast, reliable and affordable. You won't find a better bail bonds business in Des Moines!
If you are ever taken to jail for any reason, a bail bond agent could very well be your only way out for days, weeks, months or possibly even years until your case is resolved. It doesn't matter if you were arrested on a total misunderstanding or if you truly have made a huge mistake and are in need of some major help. All that matters right now is that you are able to get out of jail on bail so you can do whatever you need to do from this point forward.
Most of the time people don't have hundreds or thousands of dollars sitting around to use for bail money when needed. So what they do is use the services of a bail bonds company like us. Our fee is typically 10% of the total amount needed for bail, which is the industry standard, although depending on the circumstances the percentage may vary. Chances are that you are scared and don't know what to do, but there's no need to worry because our bail bonds agent will help you through the entire process and make sure you understand all your rights.
There are two types of bonds that we offer to our clients… surety and cash only bonds. We cover Des Moines and the entire Central Iowa area, and we are available 24/7/365. Any time you need us we will be there for you!
What's the difference between the two types of bonds?
Surety – This is typically the most used way for defendants to make bail. A 3rd party agrees to be responsible for the debt or obligation of the defendant and acts on their behalf as a guarantee to make sure he or she appears in court for their hearing. In the majority of cases the "surety" is a bail bondsman.
Cash Only – These require the total bail amount to be posted in cash and are typically ordered by a court to try and guarantee the appearance of the defendant because they believe he or she is more of a risk. If the defendant shows up for their scheduled court appearances, the cash is returned to the person who posted the bond.
Des Moines bail bonds is here to help you! If you are stuck in a bind give us a call now and an agent will aid you.
Phone: 515-978-8087 (mention the "DSM Post" when calling for a bondsman)